* This blogpost does not contain sponsored content.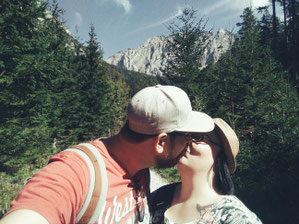 Since we spend a great deal of time away from home every year,
we compiled a list of things we figured out along the way.
Some may seem quite obvious,
 but we still hope for them to come in handy for you.

Please feel free to leave a comment,
we can't wait to read about what you learned while traveling.
Estimated reading time: 10 minutes
---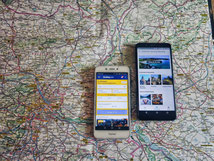 … to check prices twice before booking
Now the first one might be an obvious one but we include it anyways, cause this issue came up to us not too long ago.
Let's say you found yourself some pretty affordable flights and all you want to do is book them right away. 
Before you do so, look up the average prices for accommodation during your stay.
We recently skipped that bit, already sorted our outbound journey and when we set out to book a room we were unpleasantly surprised about lodgings being pretty pricey during that time.
Besides that, keep in mind that there can also be public holidays or special festivities at your destination that limit your choice of lodgings, while increasing prices for the ones available.
- This of course applies the other way round as well.
(Check flight prices before you book that great hotel deal.)
---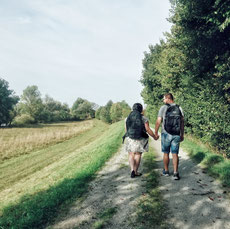 ... to invest in good quality travel gear
This one is pretty close to our heart as we've seen fellow travelers abroad who had to their backpacks breaking on them, had to replace shoes or tech equipment.
Of course it's not only the price that defines the steadiness of an item, but going for a more qualitative option will not only give you more peace of mind but also allows you to take it with you on more than just one journey.
For instance, our backpacks are from Dakine and
Osprey, both mid-price and we'd
spend the money on them again any day.  
---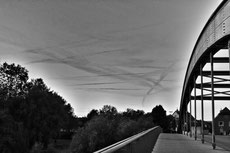 ... not over plan
Trying to fit too much sights or activities in one day will not only put on stress on yourself but also makes you feel like you have to tick off items on your sightseeing – to do – list.
Of course there's nothing wrong with having a rough idea of places you want to hit up or foods you just really want to try.  Staying away from trying to pack your days all the way will make for a far more enjoyable experience and Isn't that why we all leave home in the first place? 
---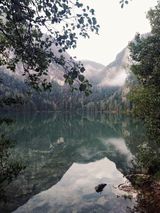 ... to put down the map
Speaking of plans, this one's directed in the same way. 
Remember to just stick the map back in your bag and get lost. from time to time.
Sometimes, that's when you come across the most beautiful spots and It's way more relaxed than to rush from one sight to another.
---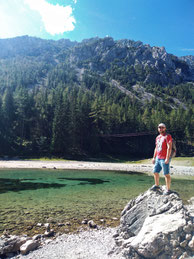 ... not to worry too much
Sounds easy, but time and routine are needed for this one.
What we mean by this is, there's a chance of your flight being cancelled or your accommodation looking nothing like it did online.  
These things happen and while they are sure to disrupt your plans, they are not the end of the world.  Please keep in mind, that there's a l w a y s a way of solving those kind of problems and the more you travel, the more practiced you'll become in handling them.
Being constantly worried about what might happen will do nothing but take away from your experience.
In case you are particularly worried about theft, there's one additional clue we'd like to give you:
If you travel with valuables of any kind, be it a DSLR, a laptop or a phone;
Please make sure to A) include them in your travel insurance and B) collect the receipts & serial numbers all in one place to prove ownership.
(For this matter paper is better than online.)
All of the above takes only minutes worth of effort but in case you have your valuables stolen from you, you can take your paperwork to the police station when reporting the theft.
You'll receive a theft declaration to hand over to your insurance company in order for them to start the reimbursing process. 
---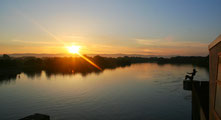 ... to get up early
You might have noticed on our Instagram, that we tend to get up early whenever we travel.
That's not only to make the most of our travel time but also because we love to witness places coming back to life in the early morning.
The warm light is brilliant for pictures and you'll find yourself having your destination almost to yourself. What's not to love about all of that?  So, if you' re not an early bird so far, give it a try!
You can still have a rest later on in the day if you feel like it.
– While everyone else is out and tourist spots will be far more crowded. 
---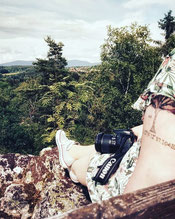 .. to protect our memories
We all love to take photos or even videos while traveling, right? Like us, you might have also experienced losing those memories due to technical malfunctions of either your phone or your camera.
We lost almost half of our footage from Paris when our memory card broke down. What we took away from it is a pretty close approach to doing our backups.
Please take care of your files, take a few minutes to create a backup and minimize the risk of them disappearing.
Speaking of memories, setting up photo albums about your travels can be a fun thing to do, too!
Those great shots are far too precious to sit on a hard drive amongst many others.
Frame them, hang them up, share them, to give them the attention they deserve!
- Keeping a travel diary is also a great idea to keep track of your adventures.
Fun fact:
You'll always be remembered of all the trips you took when you're constantly surrounded by your memories. Also, a travel diary is a great way to keep track of you adventures!.
---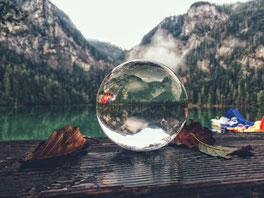 .. to JUST GO
Literally the best tip we can give you is to JUST GO.
It doesn't have to be a long trip and doesn't have to break the bank.
Get out, experience, collect moments and most importantly – HAVE FUN!
You can literally start at your own backyard and make your way to destinations further way.
It's about the trip not the destination and while that couldn't possible be more cliché,
there's a lot of truth in it.
You'll make memories that last a lifetime and all it takes for you is to leave your front door. 
---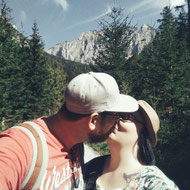 We hope this has helped you in some ways 
& if you have any questions, please don't hesitate to reach out!
This list above might grow overtime and we'll update you on our Instagram once we add new aspects to the list.
Until then,
have fun traveling!