Working together on converting our van August into our very own cozy nook on wheels has been the most rewarding and fun experience!
Along the process we picked up some tips and tricks that might save you time and effort going about your own van conversion!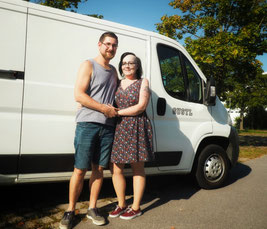 First and foremost we'd highly recommend figuring out how much money you're able and willing to invest into the conversion process.
Setting up a budget will involve doing research as to how much several materials, tools and equipment will set you back.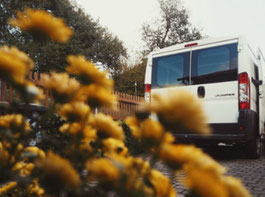 Once you have a rough idea as to how you want your conversion to look liike, grab a notebook to brainstorm ideas, jot down shopping lists, ideas and most importantly – measurements.
Drawing up a quick overview of your furnishing ideas will help you visualize dimensions.
That way you won't end up in the hardware racking your brain about sizes and amounts of the materials needed.
We ended up creating a folder solely dedicated to the conversion where we also stored receipts to keep track of our spending and in case of any returns.
Keeping it all in one place lets you be fully focused on your project as you won't have rummage around in a pile of loose notes.
Now reaady to get shopping, comparing prices of different hardware stores and online shops will save you a ton of money! Some (hardware) stores offer a click and collect – service at no extra cost which conveniently saves you precious time to construct your van of dreams.
Also, check your local classifieds (Craigslist, EbayKleinanzeigen,.) for used tools as you might end up only using certain tools for a very short period of time and buying them new might not always be necessary.
Borrowing utensils from friends and family is another great option.
Having all your materials at the ready it's time to get started. In our case we needed to find an applicable spot to carry out all the works as we don't own a garage ourselves. Luckily our family let us occupy their workspace so that was one thing less to worry about. Some places also let you rent garages at an hourly rate which is another expense to add into your budget, but snatching a suitable spot to be able to leave your tools and materials out is worth its weight in gold.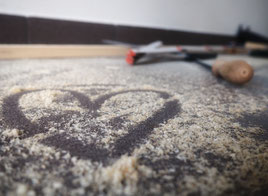 While you might end up browsing Pinterest and Instagram for some design inspiration, we'd suggest to look at everything you're planning on building into your van from a functional perspective.
Not every décor idea will actually turn out to be a handy one.
Your van will be your home on the road, that's why comfort and practicality should always be of priority.
This also goes for the materials you're planning on using.
As you may have noticed by now, we didn't exactly go for a very minimalist style van, either, but we tried our best to choose very durable materials and consciously placed décor elements for them not to be in the way of us cooking, sleeping and traveling around with August.
Make sure to securely mount every single detail in your van as to nothing will fall or break while on the road.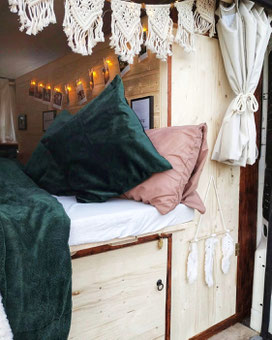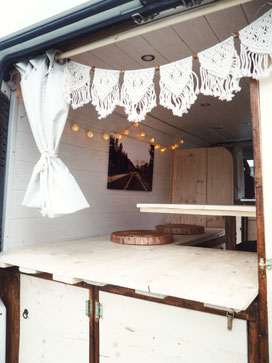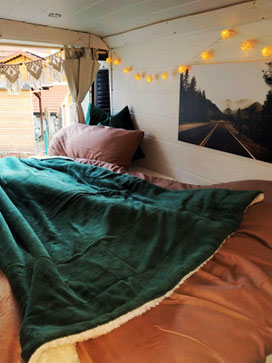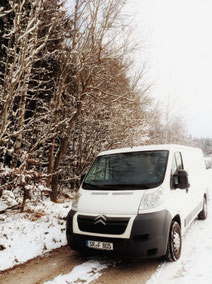 One last thing we'd like to give you a little heads up on is to start thinking about where your van is going to be parked up when you're not roaming the world with it.
With the concept of vanlife and van converting becoming increasingly popular, carports and storage facilities are in high demand. 
Also, if you happen to run into any issues during the alteration, there are multiple forums online where fellow vanlifers share insights and advises.
We hope those tips help you along the way and if so,
we'd love for you to leave a comment!
Happy rebuilding & happy camping!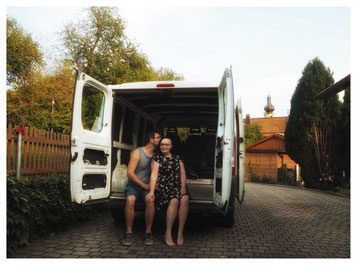 ---