---
We started our recent backpacking trip in Croatia's gorgeous capital and even though we had visited the country on many occasions before, Zagreb had a completely different vibe to it than the coastal places we explored before!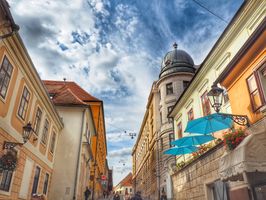 Croatia Airlines takes you from Munich to Zagreb in right out one hour, 
giving you enough time for coffee and a great view of the Alps before touchdown.
Franjo Tuđman Airport is located about 15km from the Old Town and busses to the city center run every 30 minutes.
Tickets at 35 Kuna (4,7€) can be purchased on the bus.
While we had a blast exploring the whole of Zagreb,
here are the places that really stood out for us!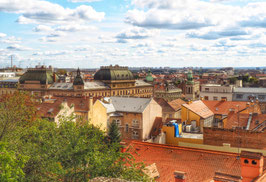 ---
Dolac Market
The perfect place to buy local produce, especially if you're self catering!
The city's biggest and most beautiful market is on all year round,
(check seasonal opening hours here: https://www.trznice-zg.hr) and the view over to the cathedral is truly gorgeous!
Watching local merchants touting their harvest and having a try here and there was a lovely experience! Prices are more than reasonable, too! 
---
Botanical Garden
If you fancy a break from busy city life, there's a green retreat waiting for you close to the main station! Find the visitor's entrance at Mihanoviceva Street and enjoy 10,000 species of plants around plenty of restful corners.
While spring is the best time to stop by, we visited in autumn and still had a great time!
The Garden is open from April, 1st till October, 31st and if you happen to be around by the end of September,
there's a Plant Sale for you to grab rare specimen not used for the collection at very fair prices! 
---
Museum of Broken Relationships
Since we were blessed with sunshine every day of our trip, we didn't intend to visit any museum but make the most of the fabulous autumn sun.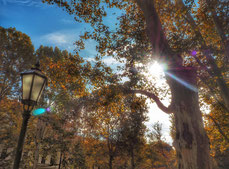 Our awesome host recommended to visit the Museum of Broken Relationships and from all the museums we visited around the world, this one will be an exceptionally lasting memory.
Featuring 203 exhibits from terminated relationships of all kinds with explanations on why and how their former owners lost family members, loved ones and partners, this gallery is unlike any other.
Take your time, keep your tissues on hand and be prepared for be deeply touched by every single story.
And, to quote their homepage "It's a museum about you, about us, about the way we love and lose." We couldn't have said it any better.
---
Trg bana Josipa Jelačića
The city's main square honors Josip Jelačić, former "Ban" (dignitary) of Crotia. We had a great time strolling through the market stalls, trying local goodies while listening to live music.
While the Dolac Market mostly features fresh fruits and veggies, expect to find preserved treats, cheese and honey sold here.
---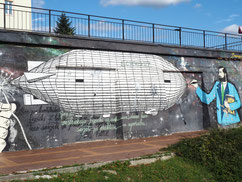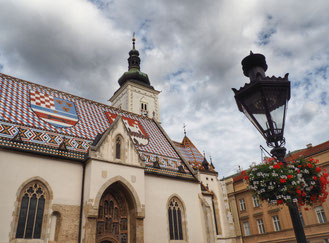 ---
Looking for a place to stay in Zagreb?
We highly recommend staying at Logo Apartments, as their spotless places are ocated only a few steps away from the Old Town are the perfect starting point for your Zagreb adventures!
Not only is Natasa the most attentive host,
she was also happy to share local insights and tips to make our trip so much more special! 
---
Wishing you a great trip to Zagreb
& if you have any questions, please don't hesitate to message us!