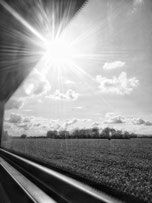 Relaxing in your seat, watching the world go by is a really laid back way to travel and it's good on the environment too!
Being lucky enough to live in a country where a well performing train network takes you to your destination easy and comfortably, we've done our fair share of train journeys.
Here are some tips that might be useful next time you step on a train! 
---
1)   Be on time
Showing up at the train station early will not only save you lots of hassle but also provide you with enough time to find the right platform, make yourself comfortable and start your journey off on a good (and relaxed) note.
2)    Keep track of your connections
Download the railway company's app to stay up to date on platform changes and potential delays. Having a digital copy of your ticket on the app is a bonus!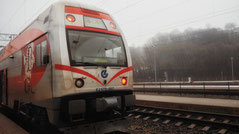 3)    Connection times
While we're on the topic - If possible, stay away from short connection times. We know, arriving at your destination earlier by cutting out some waiting time appears tempting.
On the other hand, having to dash across the entire train station to make your connection only adds unnecessary stress to your experience.
4)    Pack light
Keep in mind that there's usually not plenty of space for luggage on trains. Keeping it to a minimum will therefore make for a much smoother trip. Also, make sure you can easily lift your bags since you might have to store them on the luggage rack above the seats.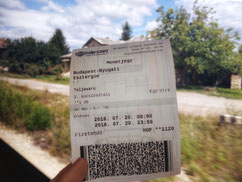 5)    Essentials
Pack your phone charger easily accessible, some trains will offer plugs to charge your electronics. To play it safe, we always keep a powerbank with us. 
6)    Grab your seat
Last but not least, don't forget to purchase seat reservation along with your tickets! Especially for longer journeys spending some extra money on a selected seat is so worth it!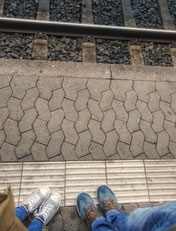 ---
We hope this helps & we wish you happy (train) travels! ♥