---
* This blogpost does not contain sponsored content. 
Every year, delicious seasonal treats and the scent of pine needles mark the return of the Christmas market to Saint Wolfgang.  
---
Saint Wolfgang at lake Wolfgang is a popular resort town, well known for its appearance in numerous films with regional backround.
Having been the setting of a musical comedy, the White Horse Inn (Hotel Weißes Rössl) is particularly famous. 
Nestled at Lake Wolfgang with the "Schafberg" rising up behind the fair and beautiful church, this place seems like it's straight out of a fairytale. 
There's no way not to be charmed by this place with its narrow, ornamented alleys, coming into their own after dark.
Every building here tells its own story by the traditional paintings on their façade.
This place easily takes you back in time and when the smell of gingerbread and tasty mulled wine bond together,
It's not the easiest of decisions which treat to try first. 
---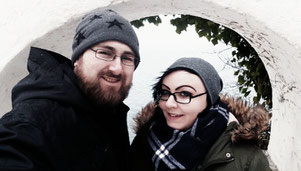 ---
We had the fluffiest Kaiserschmarrn (sugared pieces of pancake with raisins, a traditional Austrian dish) and of course we couldn't walk past two mugs of hot and yummy mulled wine (the mugs are so cute by the way! – They make great souvenirs!)
---
On your walk through the enchanting alleys you should not miss out on a visit of the pilgrimage church with it's unmatched Gothic altar created by Michael Pacher. 
---
Of all the Christmas markets we've paid a visit so far, this one is different. It is idyllic and hustling at the same time, traditional without being outdated and comes up with just the right amount of cheesy holiday vibes. 
---
During this time of year everyone could use a relaxed getaway for a few hours of snow flurries, fairy lights and all the delicacies that make Christmas just so special, right?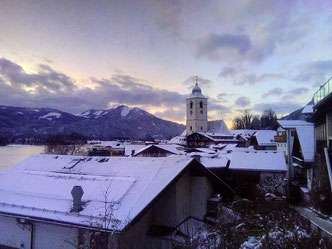 For your visit:
There's a limited number of parking lots only a short hop away from the market.

As the place tends to be very crowded in the afternoon, you might want to come earlier in the day.

The bar "W3" serves great snacks in a comfy atmosphere to warm up and enjoy.

Your sweet tooth will thank you for paying a visit at the "Gandl" bakery.

There's an information – booth (booth #9), where you can a map to get around.

The passenger ferries taking you to the towns of St. Gilgen and Strobl are still in service during the winter time. 


---
We wish you an amazing holliday - season!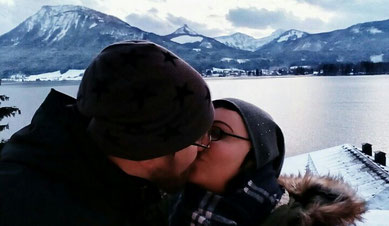 ---